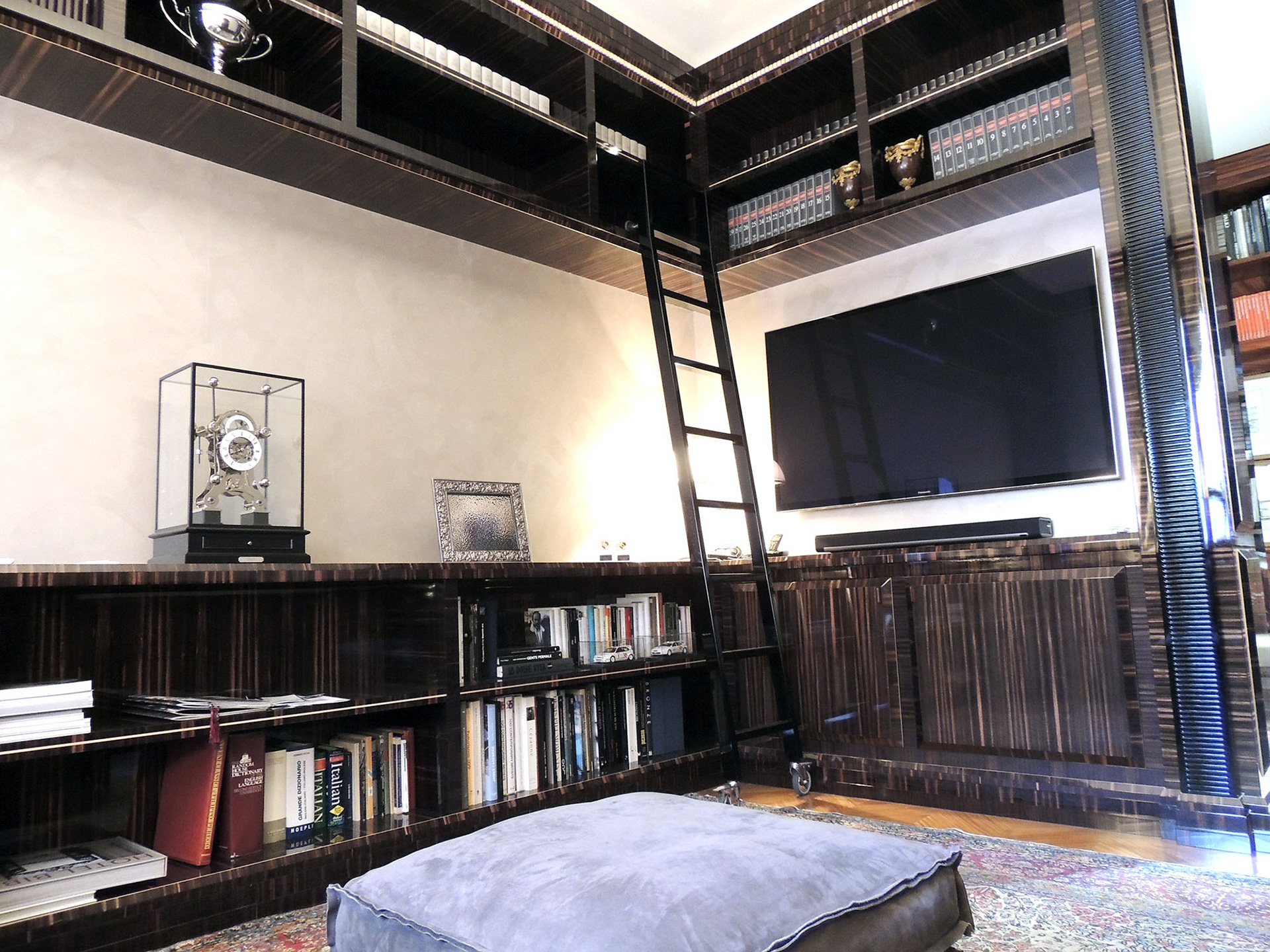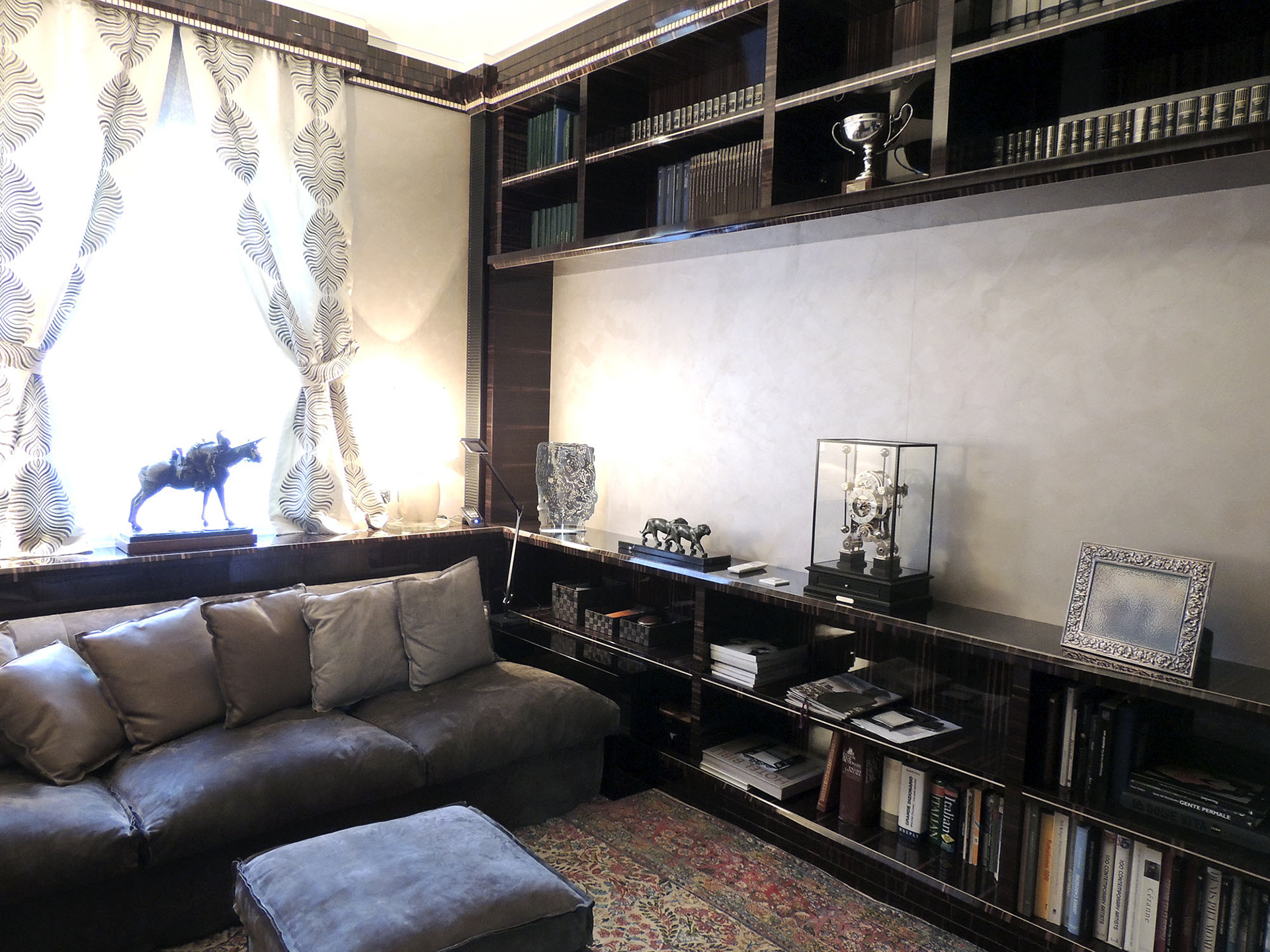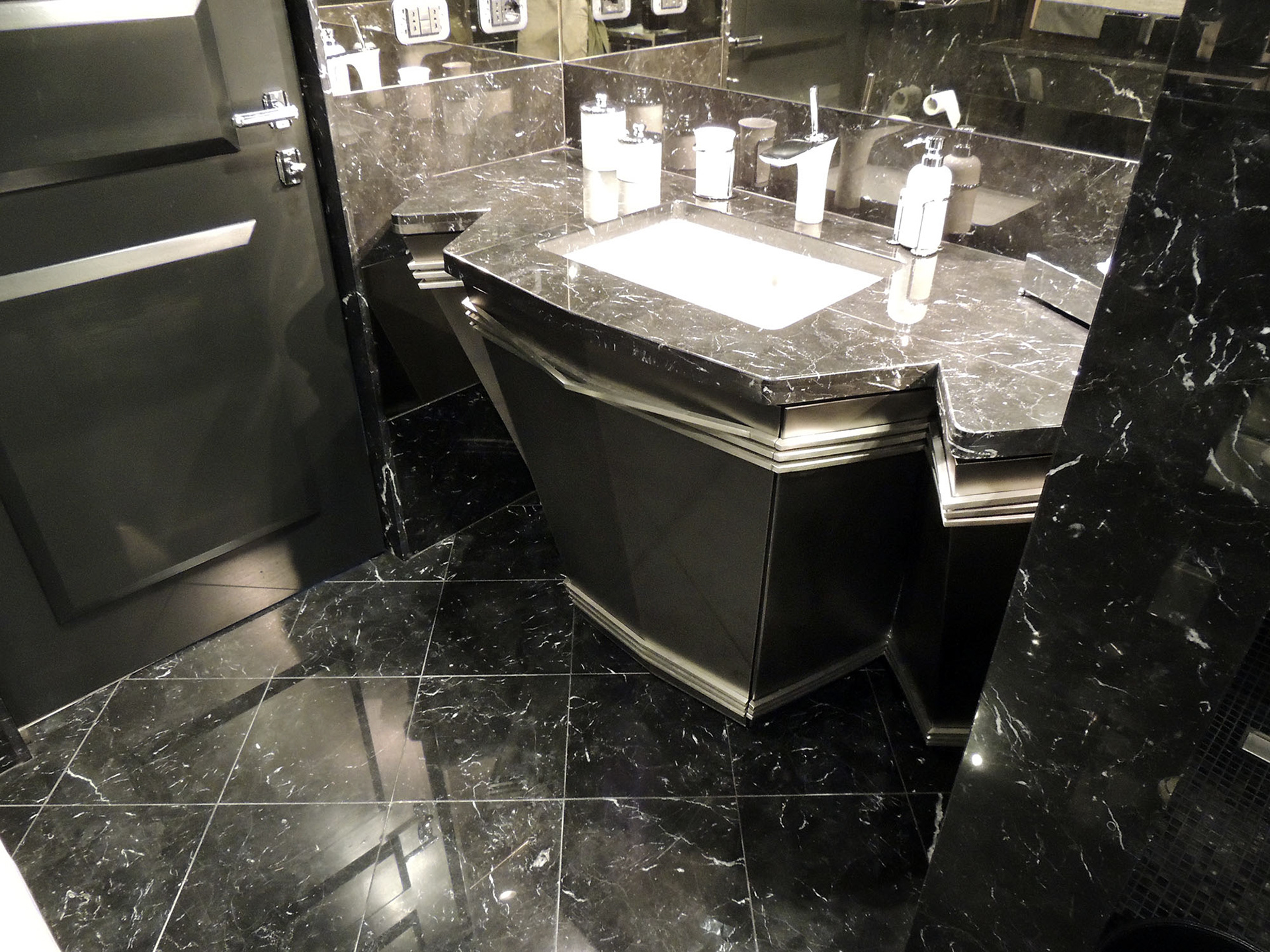 The project of these alluminium sheets, brushed manually and laser engraved, is inspired by the study of the geometric patterns in Indian carpets. The doors, up to three metres high and with floor and ceiling hinges, have no jambs and are richly embroidered. The internal purple silk covering makes an extremely elegant contrast with the outside wardrobe.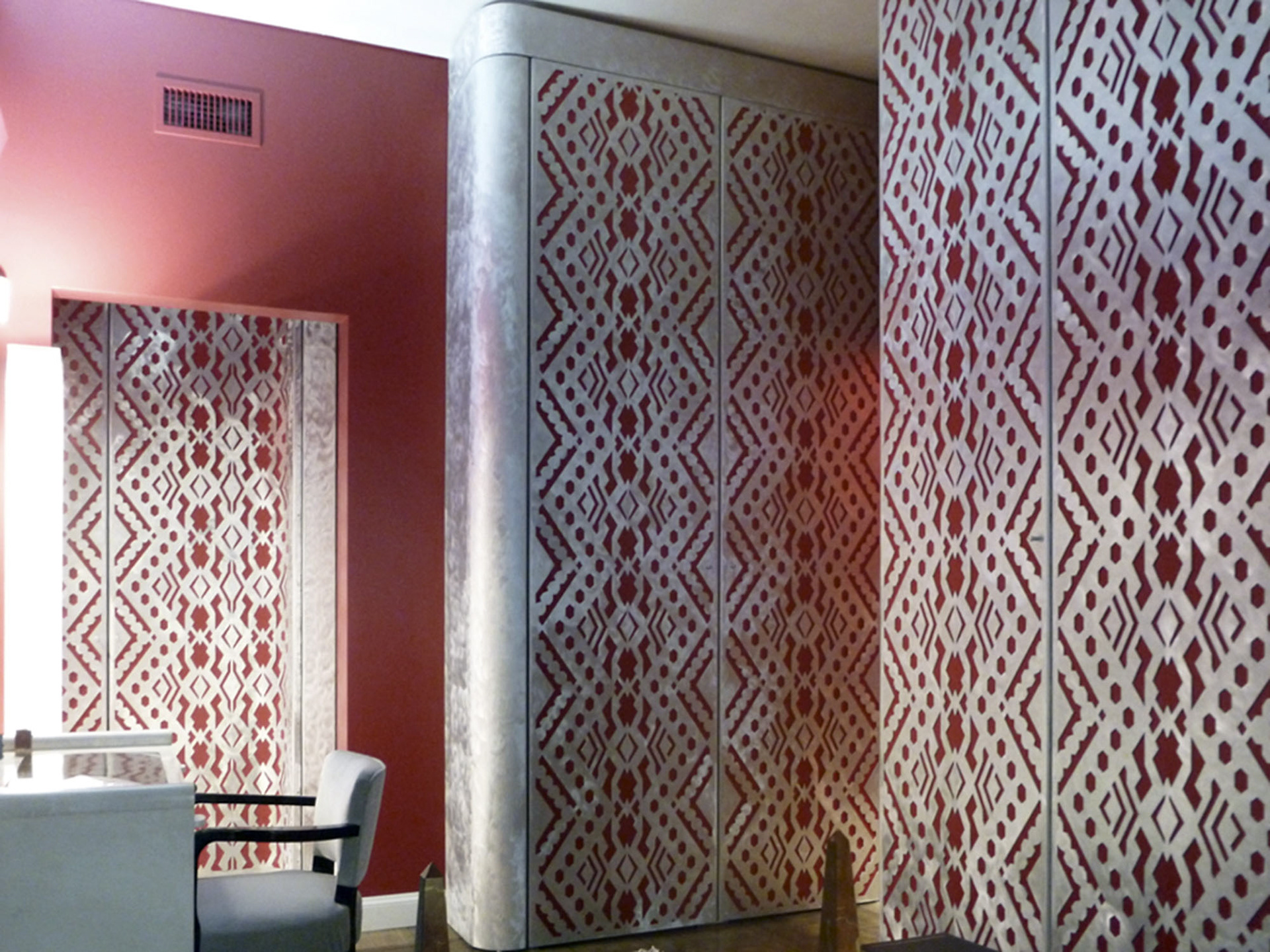 An exclusive console table, conceived and designed to deferentially and finely host a famous work by Lucio Fontana. It is made of palm tree wood, and it gives character and a touch of uniqueness to the entrance storey of the private home it is in. The rest of the living room is enriched with a bevelled mirror, a fine art painting, small armchairs, coloured ceramic vases, and custom-designed rugs.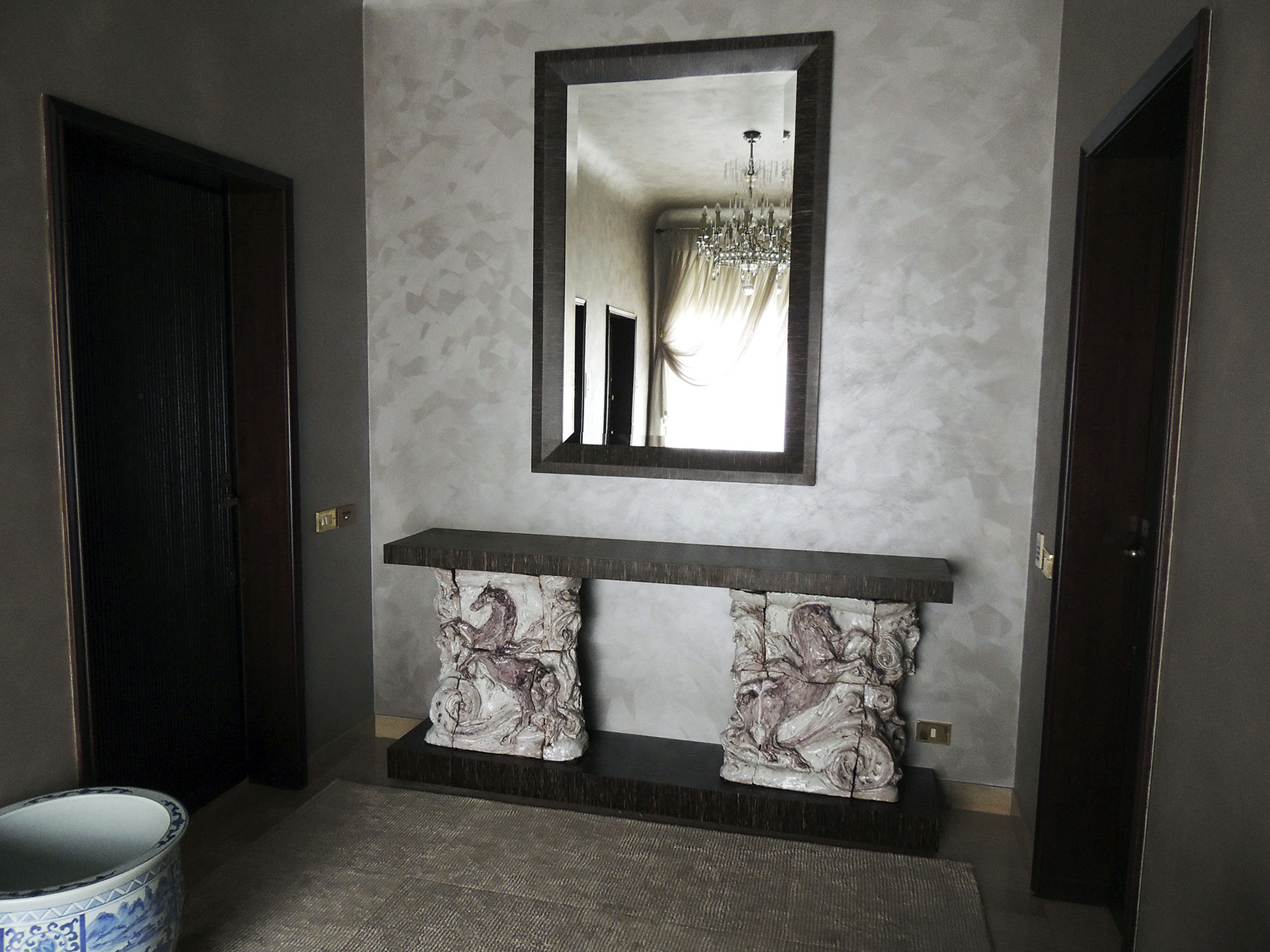 This is an extremely bizarre interior design project: the precious acid-etched iron and brass wall, the mahogany bookcase, shagreen door handles, a bean-shaped table with a single Calacatta gold marble slab, the cabinet covered in azul bahia marble, all catch the attention. All these fine artistic choices denote strong personality.